Handgedacht
Basic info: Located in 17th district of Hernals, the shop is a passion project of  Margit Ulm and offers locally produced products.
Facebook: https://www.facebook.com/ameise17/
A long and spacious street extends from the Gürtel towards Dornbach on the Vienna Periphery.
The Hernalser Strasse, as active as it seems to be with the influx of pedestrians, traffic and public transportation options, is infested with numerous empty commercial spaces and shops, lined up one after the other. It seems as if nothing really sticks here on this historic boulevard, established in the late 1800s as a spacious transit artery.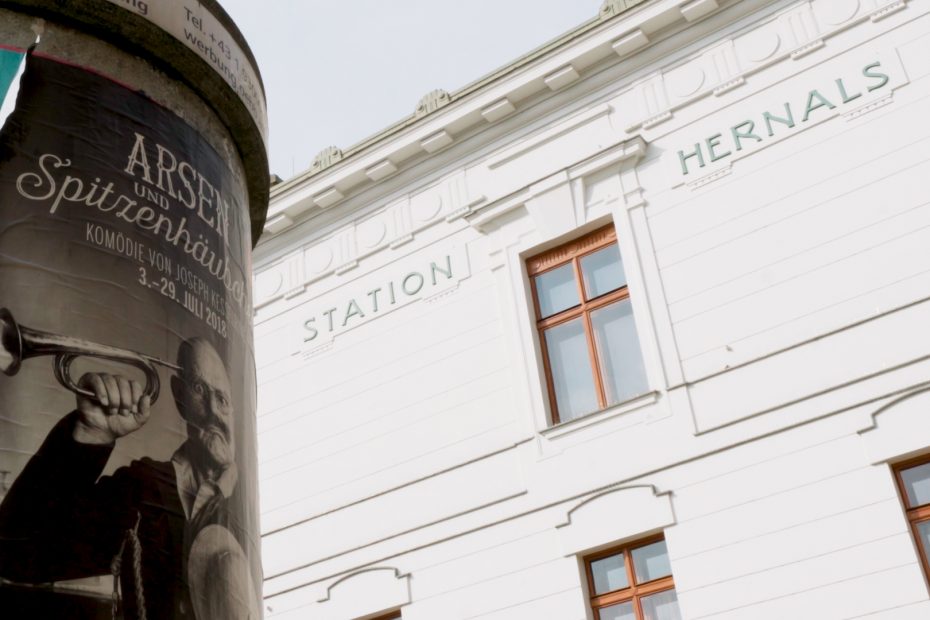 Close to the Hernalser train station (Bahnhof Hernals) is a shop that catches our interest: Greisslerei Zur Goldenen Ameise, or what could literally be translated as "the grocery shop to the golden ant." The allegory of the busy ant couldn't be more suitable: the street is bustling with pedestrians, car traffic and the four active tram lines that screech along the tracks located in the middle.
The ant allegory is also befitting of Margit Ulm, the "Geschäftsführer" or proprietor of the shop. A historian and social worker by trade, Margit tells us she took some gastronomy classes back in the day, and it is this love for food and people that resulted in her seeing a dream come to fruition: the small yet inviting grocery shop that offers unique products and a smile worth having a coffee with. She's there from open to close, busy with customers, providers, deliveries, or even cooking in the back for the limited lunch service.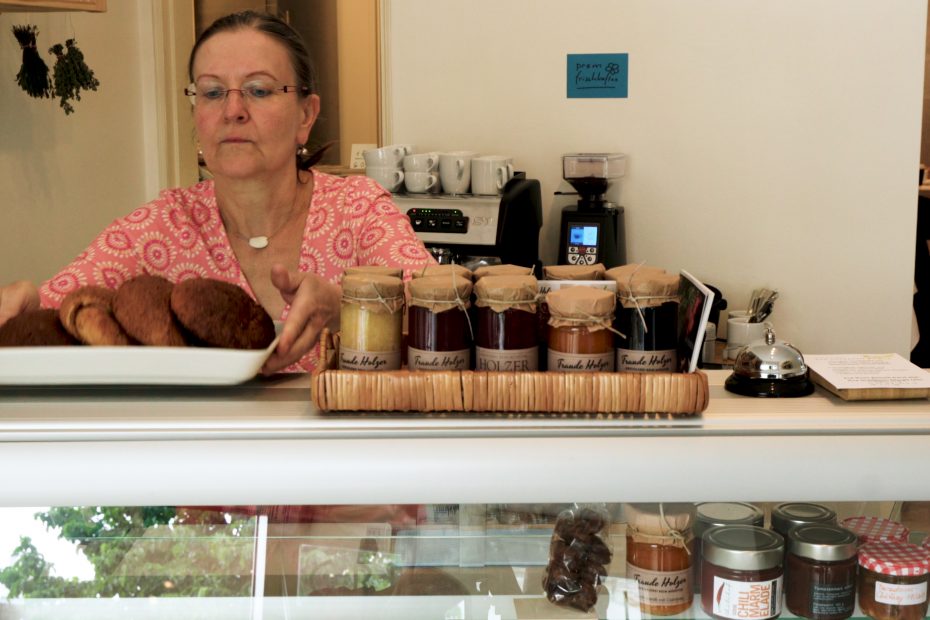 If the times of COVID.-19 have taught us anything, it's that we need to be local, live local, and shop local, if we want to have sustainable societies that are self-sufficient and capable of surviving the side-effects of any global pandemic. Margit's humble shop is exactly the type of circular economy based business we need to be conscious of.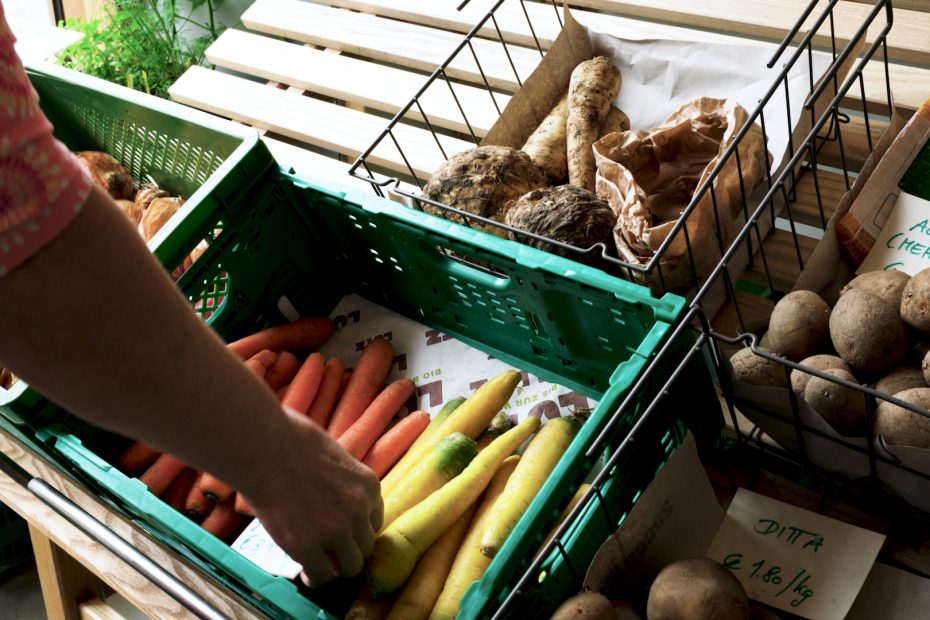 Margit is proud to be offering a unique selection of products, procured from local producers at fair rates. She curates her products from small producers and close-by farms. One honey manufacturer had brought her 10 jars of honey while we were there. Shops don't normally purchase in such small quantities, forcing producers to engage in mass production, resulting in an array of problems in the chain of production.
Yet Margit does. She even purchases curry and chutney mixes from a women's project (all hand mixed and produced by a project supporting women under duress) and vegetables from a nearby garden that employs employees with physical disadvantages.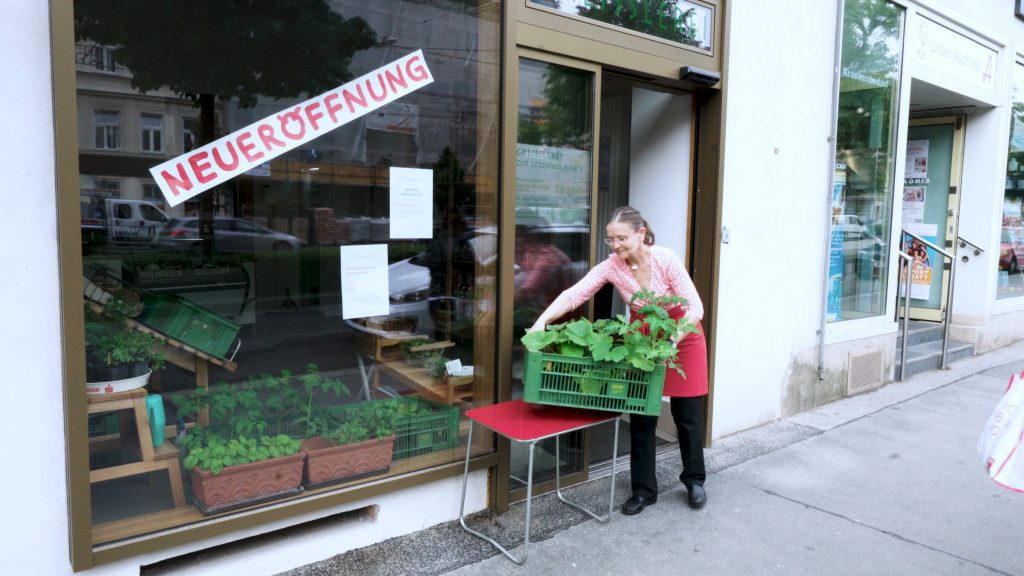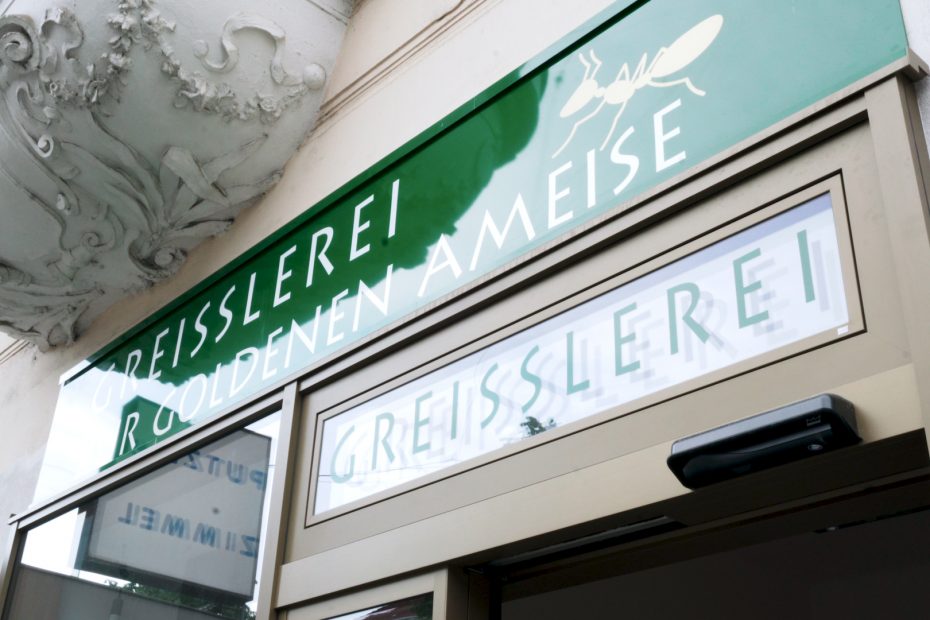 In urban settings, we can stimulate the creation of local culture through exchange and support: whether it be in public spaces, or commercial ones such as the Greisslerei zur Goldenen Ameise. The amalgamation of our interactions is what creates our narrative, and our local culture. Our spaces help us establish communities, which in turn create micro-environments that constitute a bigger picture.
.
It should come as no surprise than, that we chose to highlight this shop for a reason:
By providing local goods and services with a purpose beyond mere profit, the Margits Greisslerei might be an individually owned commercial enterprise, but it does have a social prupose and thus, has an important role to play in Hernals. What's more, such small and unique businesses could be what's necessary to hel assist in urban regeneration along the historic Hernalser Hauptstrasse.