Handgedacht
Basic info: Located in 8th district of Josefstadt on the Hernalser Gürtel, the company was established by Martin Aigner, Moritz Schaufler and Benjamin Sodemann.
Website: http://www.handgedacht.wien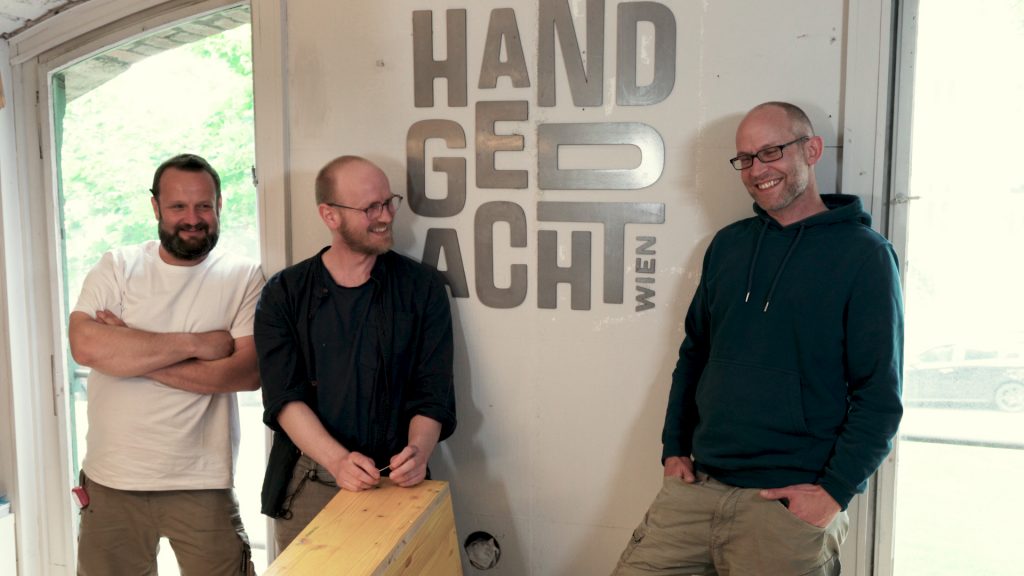 It's noisy along the Gürtel. The grinding of metal tram wheels against the tracks, the sound of engines roaring by, the cacophony of travellers darting off to their next destination adds to the decibel level and creates an exceptional orchestra of noise. The beltway, established to help circumvent inner-city traffic, was once the periphery of Vienna. The Hernalser Gürtel hosts the U6 subway line, a wide beltway full of traffic, a bicycle path and numerous tram and bus routes.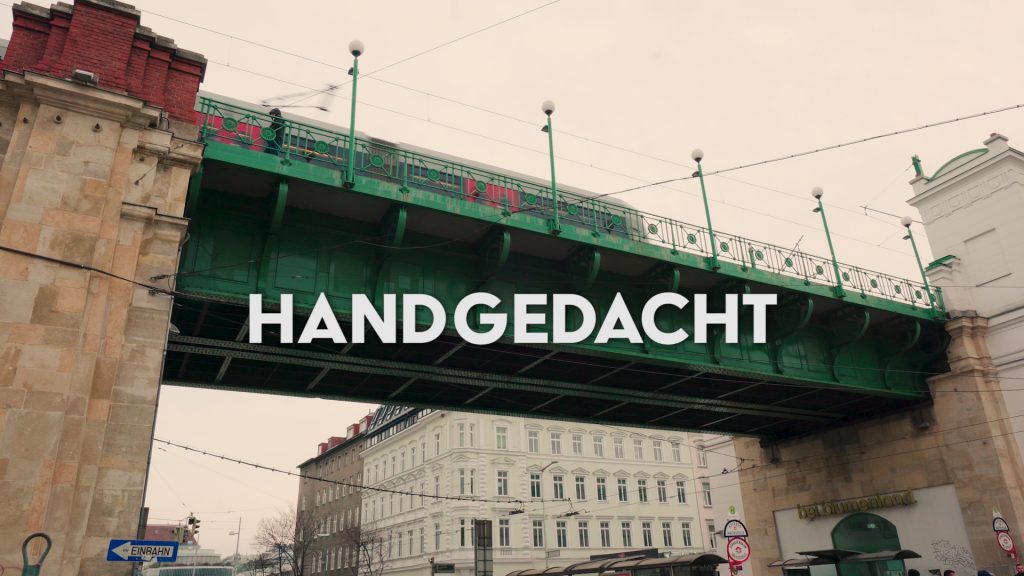 Yet if you listen closely, and intently… And really focus…. You might just hear the reverberation of high-torque chainsaws lacerating wood coming from behind a greed wood door, being used for a purpose most of us are impervious to.
Point being… Underneath the tracks is a carpentry workshop named "Teufl", active and as busy as can be. And if you step in, you'll come across a unique establishment.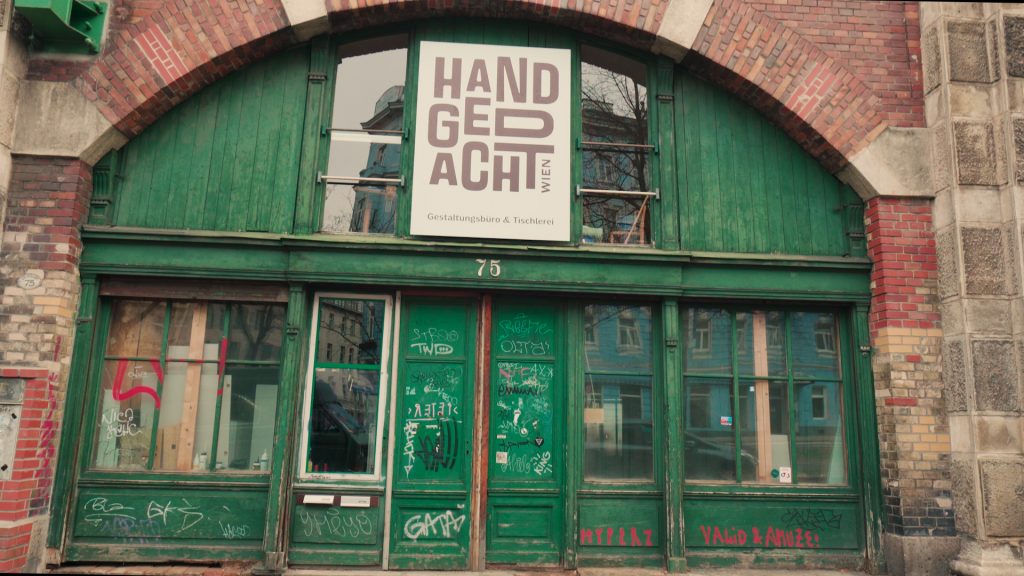 Benjamin, Moritz and Martin are down to earth carpenters and designers, with unique goals for their business: less working hours, more family time, and establishing bonds with their clients that goes beyond strict business oriented relationships. They prefer to be involved with their communities, play a role in shaping it, and develop meaningful relationships.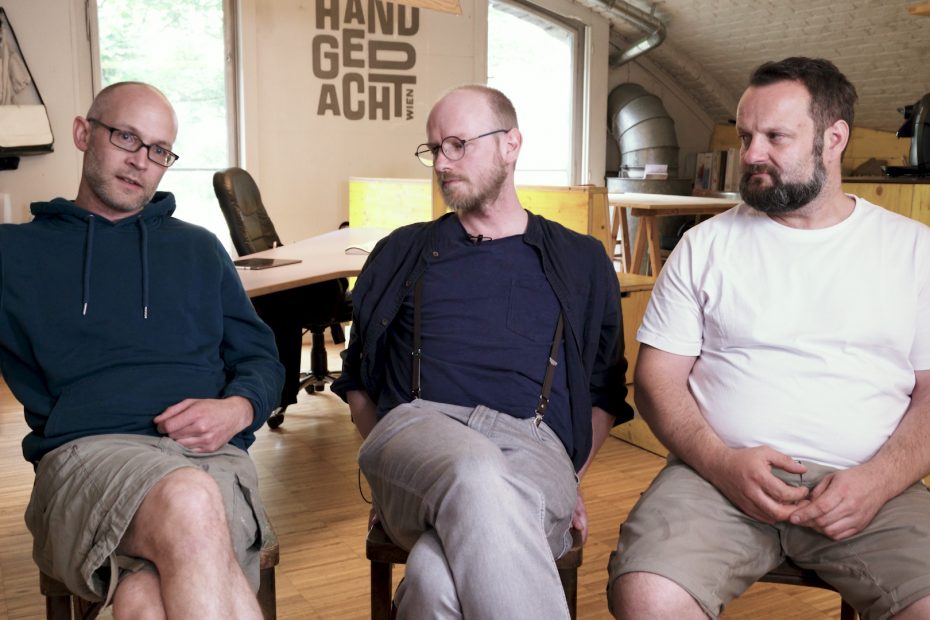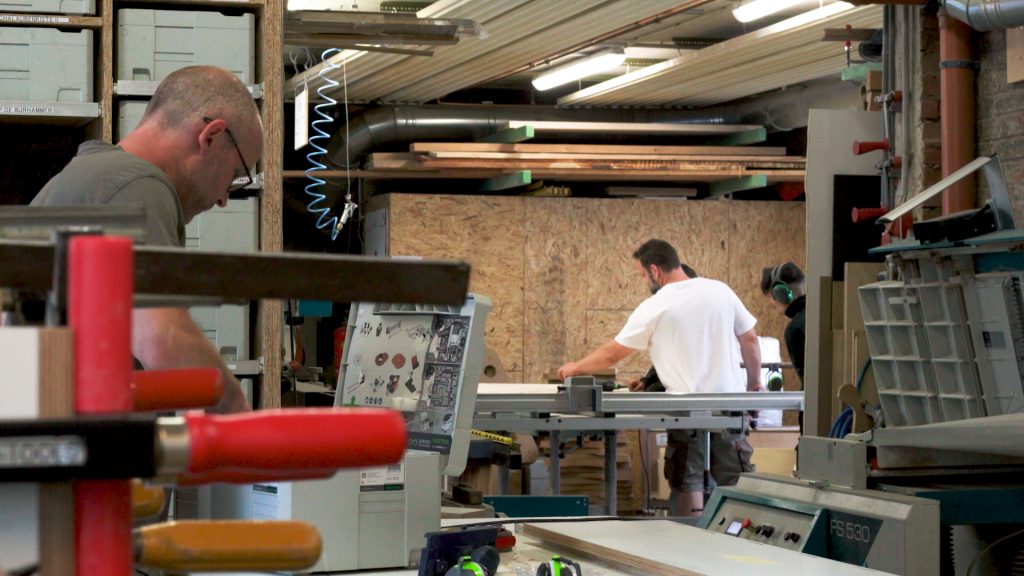 They have a second workshop located not too far from theone on the Gürtel, towards the inner district. This location actually belongs to a church, and the three proprietors have done what any business owner would do with it: they set up a humongous pizza oven for their neighborhood parties.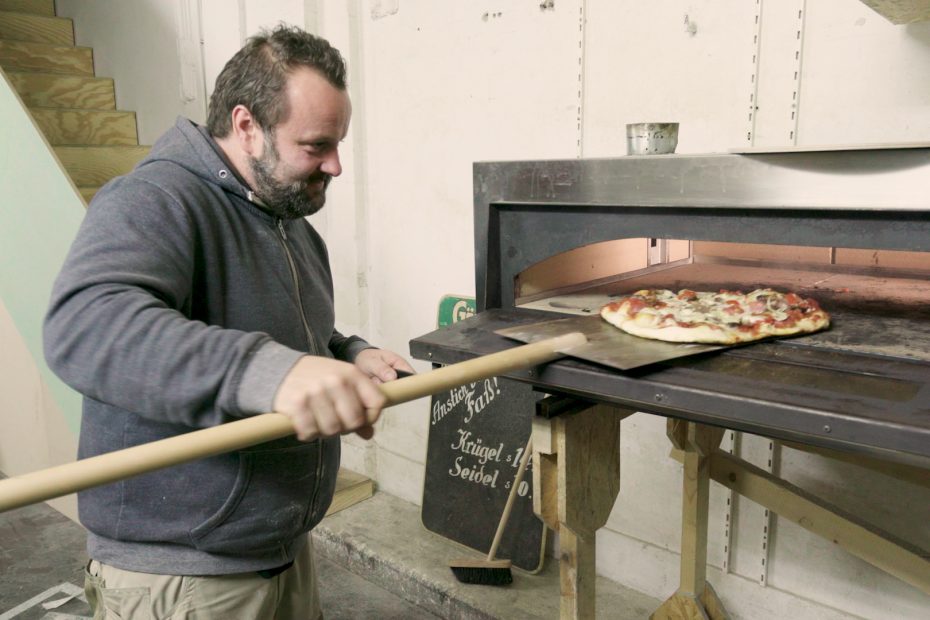 When we visited one of their parties, Benjamin had a paddle at hand, closely monitoring the oven and twisting pizza dough like a pro.  Packed with friends, family and acquaintances, the pizza making as well as the conversations lasted up until Viennese noise ordinance laws kicked in (that's a strict 10pm in case you're wondering).
The easygoing atmosphere of the pizza party seems to fit with the social stance they take as a business: family and personal well-being above profit. The goal of Handgedacht is to reduce the workweek to thirty hours while baying its employees (and the owners themselves of course) full salaries.
Meeting spaces, whether they be commercial or public, foster local culture and relationships. Handgedacht in this regard, is on the right track to creating a balance between running a business and establishing bonds with the community; creating social conditions that benefit employees and giving back to the community they came from.